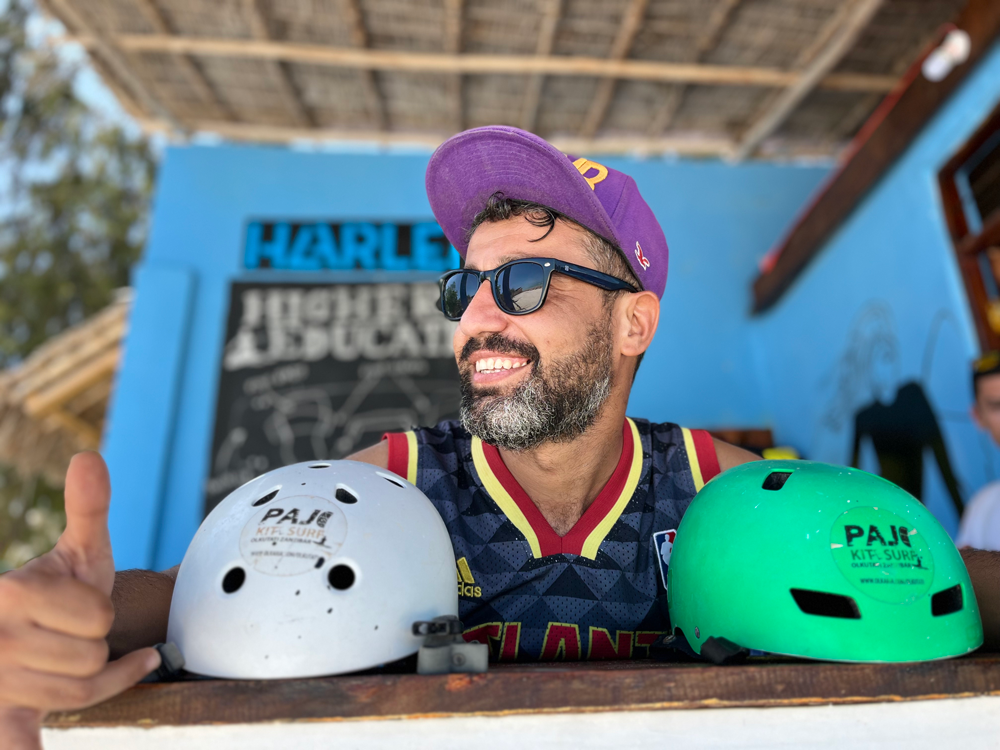 Erkan Karayel
Position:
IKO Kitesurf Instructor
Email:
kite@pajekitesurf.com
Erkan is the passionate, hardworking, action lover from Turkey, who has spent the last 10 years working in the water sports sector. He has always been interested in sports. After completing his university degree in Sport Management, at the top of his class, he wanted more action and turned his love for sports to the water, where he started windsurfing for the very first time. After mastering windsurfing, he moved onto catamaran where his fellow colleagues nicknamed him 'kamikaze' for his love of speed and tricks. He then turned his attention to kite surf and has competed in different competitions in Turkey. With all his experience and expertise, he has become a highly sought-after instructor, teaching windsurfing, kitesurfing and catamaran. His students praise his classes as he gives clear advice and gets everyone riding as quickly as they can. Always ready to help with a friendly face and a great smile.
Our team of certified and experienced instructors values the individuality of every kitesurf student, be it in a group or private lesson, but some students still prefer the undivided attention of their instructor. This is natural and understandable, some people prefer learning on their own. We completely understand, which is why we want to make it as convenient as possible for them to choose the time from our timetable that suits them best
Corporate lessons for begginers
Private lessons for woman
Lessons for kids and adults
Group Lessons for any ages
Private Lessons for professionals
Pajekiteurf has provided safe, fun, and exciting kitesurf lessons and camps for the past years! Provides the best kitesurf instruction both international and locals to inexperienced and experienced kitesurfers alike. Our friendly, highly trained and certified instructors will guide you through an informative and uncomfortable process of learning how to kitesurf.