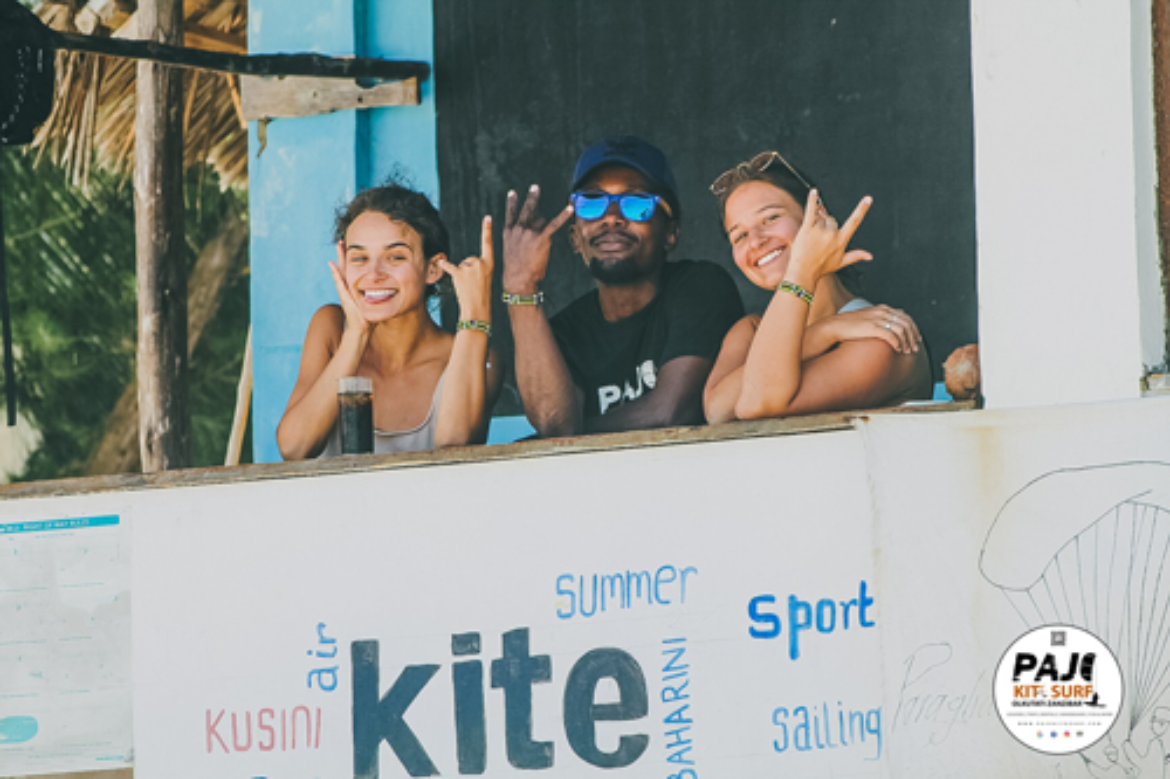 Paje Kitesurfing Membership
Welcome to a groundbreaking addition to the vibrant kitesurfing community – the Kitesurfing Membership! Whether you're a resident looking to enhance your skills or a visitor planning an extended stay of three months or more, our Full Season Kitesurfing Membership is tailor-made for you
.
Unleash Your Kitesurfing Adventure.
Imagine having unlimited access to the thrilling world of kitesurfing for an entire season, spanning not less than three months. Our Full Season Kitesurfing Membership offers an unprecedented opportunity to immerse yourself in the windswept wonders of this exhilarating sport.
Comprehensive Learning.
For newcomers, our membership includes lessons starting from the very basics. Even if you're an advanced kitesurfer, we've got you covered with specialized lessons to sharpen your skills. With us, you can truly master the art of kitesurfing.
Kites Tailored to You.
One of the keys to a successful kitesurfing experience is having the right equipment. With our membership, you can swap out your kites to match the correct size for the day's conditions. This ensures you have the perfect kite for every session, enhancing your performance and safety.
Join our Kitesurfing Membership and embark on an unforgettable kitesurfing journey. Whether you're a beginner, an enthusiast, or a seasoned pro, our Full Season Kitesurfing Membership promises a season of thrilling adventures and unparalleled learning opportunities. Get ready to soar above the waves and experience kitesurfing like never before!
LESSONS AVAILABLE IN THESE LANGUAGES ENGLISH , FRENCH, POLISH, SWAHILI
Consult Our Prices
Invite up to 10 of your friends to a Jambo beach party they will never forget! We provide all of the equipment, personalized instruction, and all the fun! Please contact us for availability and pricing discounts. Ages 8 and up. Birthday boy or girl kite DEMO for free!
Basic Membership
Membership with 1 person. 1 student to instructor ratio.* Price per person.+5% for online payment.
Membership gold
Membership with 1 person. 1 student to instructor ratio. * Price per person.+5% for online payment.
Our Instructors
Our team of certified and experienced instructors values the individuality of every kite student, be it in a group or private lesson, but some students still prefer the undivided attention of their instructor. This is natural and understandable.
Certainly, here's some additional information about our Kitesurfing Membership to provide you with a more comprehensive understanding.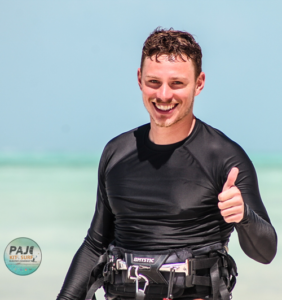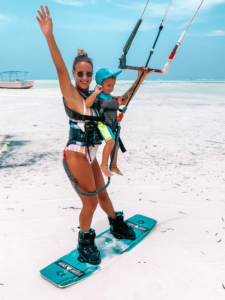 Endless Riding Time:

Ride the waves for over 600 hours during your extended stay. With our Full Season Kitesurfing Membership, there's no need to rush your sessions. Enjoy the freedom to kitesurf at your own pace and savor every moment.

Safety and Support:

Safety is paramount in kitesurfing, and we've got your back. Our dedicated beach boys are always ready to assist with kite preparation and provide a watchful eye for your safety. If you ever find yourself in a tricky situation, our team is trained and equipped for rescue missions.

Membership Duration:

Our Full Season Kitesurfing Membership covers a minimum duration of three months, but it can be extended if you plan to stay longer. You can choose the membership package that suits your stay and kitesurfing goals.

Skill Levels:

Our membership is designed for all skill levels. Whether you're a complete novice or a seasoned kitesurfer, we offer lessons and support tailored to your current abilities. You'll progress at your own pace with expert guidance.

Equipment Maintenance:

We understand that kitesurfing equipment requires regular maintenance. As a member, you'll have access to equipment care and maintenance services to ensure your gear is always in top condition, allowing you to focus on riding the waves.

Community and Events:

 Joining our Kitesurfing Membership also means becoming part of a vibrant kitesurfing community. You'll have the opportunity to connect with fellow enthusiasts, participate in group sessions, and even join exciting kitesurfing events and competitions held throughout the season.

Flexible Scheduling:

 We know that life can be unpredictable, so our membership offers flexibility in scheduling your lessons and kitesurfing sessions. You can adapt your plan to fit your personal timetable and the ever-changing wind conditions.

Location:

Our kitesurfing hub is located in an idyllic spot known for its consistent winds and stunning coastal scenery. Whether you're looking for a serene kitesurfing escape or a more action-packed experience, our location has it all.

Professional Instructors:

Our team of certified kitesurfing instructors is passionate about the sport and dedicated to helping you achieve your kitesurfing goals. They prioritize safety, skill development, and your overall enjoyment.

Membership Benefits:

In addition to the core offerings, our Full Season Kitesurfing Membership may include perks such as discounts on equipment purchases, exclusive access to member-only areas, and priority booking for lessons and equipment.

Booking and Inquiries:

 Booking your membership or getting more information is a breeze. Our customer support team is always ready to assist with any inquiries, helping you choose the right package and ensuring your kitesurfing adventure starts on the right foot.

Don't miss out on this opportunity to become a part of our Kitesurfing Membership community. Whether you're looking to improve your skills, make lasting memories, or simply enjoy the thrill of kitesurfing, our membership is your ticket to a season of unforgettable experiences. Join us today and let the wind carry you to new heights!
PajeKitesurf
 is a licensed business & permitted kitesurf school and Tours. Due to high volume, we encourage you to book your lessons online right now to warranty your lesson.