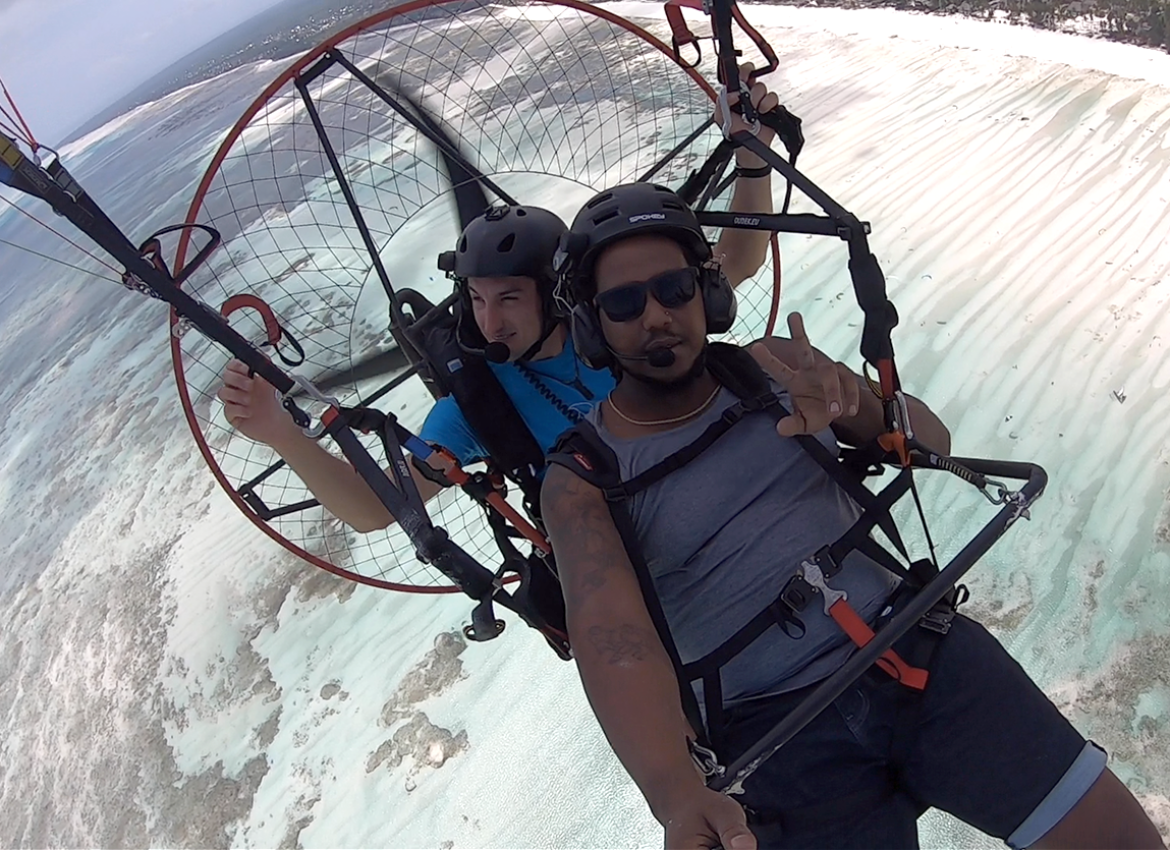 Paragliding Season from December 2032 at Paje Beach Zanzibar
The first paragliding tandem in Zanzibar! From now on you can enjoy the beauty of the azure ocean, golden sandy beaches and hot weather from the air.
The view of the tropical island from the air is breathtaking! If you want to take a flight, please contact us! The maximum passenger weight is 85 kg. The weather must be clear and with calm winds. We start from the beach in Paje and fly to Bwejuu and back along the shoreline. The flight can be calm and relaxing or full of adrenaline with sharp curves and low passes over the palm trees – the choice is yours! make your reservation now !
kmietoll@gmail.com
Consult Our Prices
Invite up to 10 of your friends to a Jambo beach party they will never forget! We provide all of the equipment, personalized instruction, and all the fun! Please contact us for availability and pricing discounts. Ages 8 and up. Birthday boy or girl kite DEMO for free!
15min tandem flight
Single flight. 1 student to instructor ratio.* Price per person.
tandem flight group - gold
Group flight from 5+ people. 1 student to instructor ratio. * Price per person.
Our Instructors
Our team of certified and experienced instructors values the individuality of every client.
What is Expected in Tandem Flight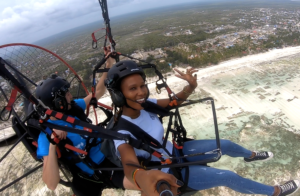 Introduction – Land portion of the instruction, you will learn and practice a variety of different techniques that you will need to know before heading out into the air to see an amazing view.
Flying Time – Now that you have learned the basics of safety, it's time to put your new skills to the test! Each flight takes 15 minutes at an altitude of 300 meters.
Photograph – You can request for more a video as we can only provide the best photos of the GoPro.
PajeKitesurf
 is a licensed business & permitted kitesurf school and tours. Due to high volume, we encourage you to book your paragliding online right now to warranty your flight.